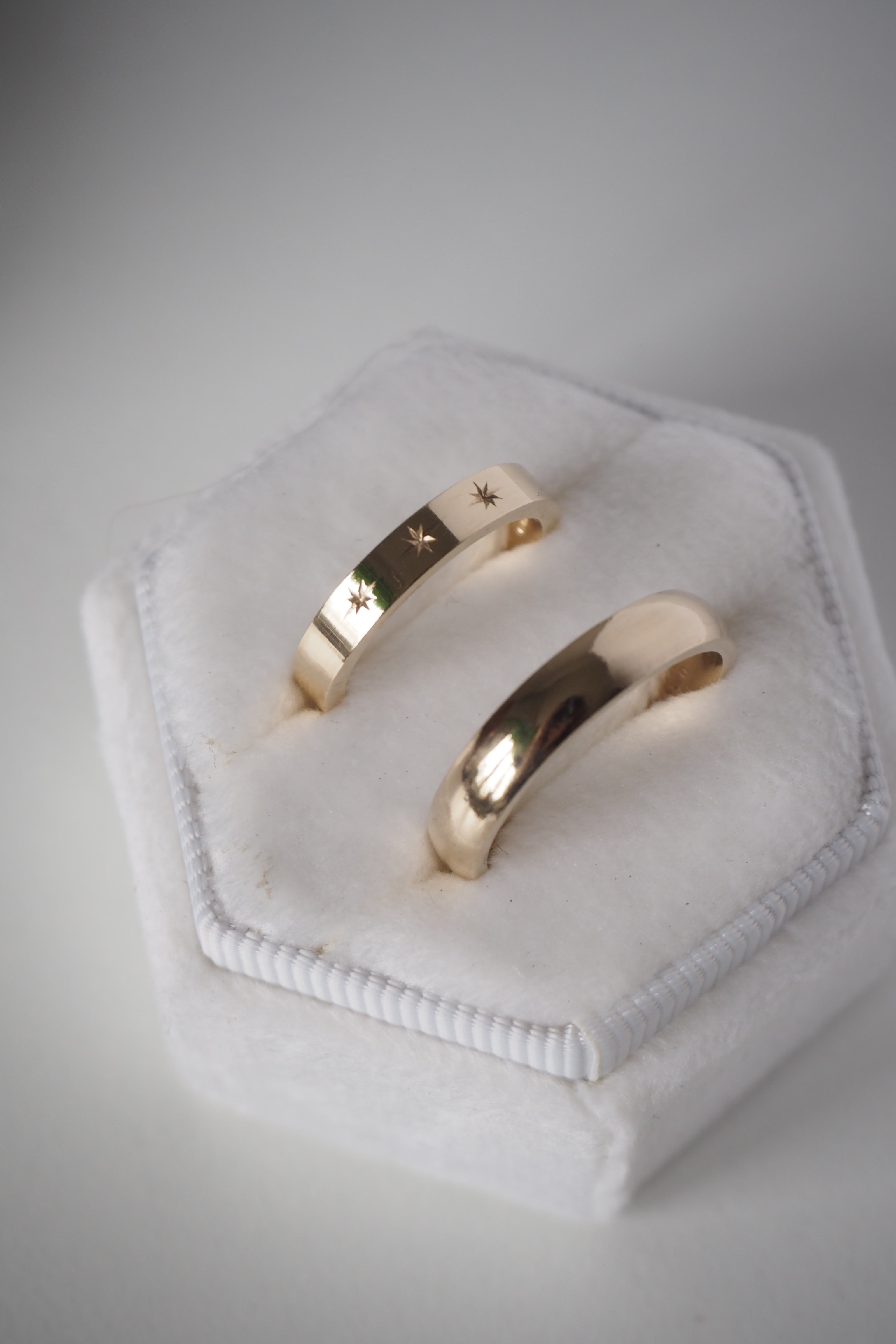 what to expect ~ the bespoke process
HELLO, I CAN HELP!
Express your interest using the enquiry form below and I will reach out to you with a custom set of questions to help further establish your design ideas to create your dream ring(s).
DEEP DIVE
It's now time to discuss your designs in person. I will arrange a face-to-face or virtual appointment to discuss your dream design further and guide you through the next steps.
DESIGN BEGINNINGS
With a clear understanding of your dream ring, I will create and present to you your initial design drawings, price quotes and timescale estimates.
DECISIONS, DECISIONS
The time has come to agree on your eventual design along with materials, pricing and timescale. It is at this stage that I take a non-refundable deposit and place orders for raw materials to begin bringing your design to life.
IN THE MAKING
From here, I will tinker away in my studio creating your bespoke design; sawing, sanding, polishing and setting your one-of-a-kind design to perfection.
SIGNED, SEALED, DELIVERED
The day has arrived! Your bespoke design is ready to be shipped and the remaining balance is ready to be paid.

From concept to final piece, your bespoke design has been handcrafted to the highest quality and is ready for a lifetime of love.
things to consider ~
Your Vision
Think about what you visualise when imagining your dream piece. It's also worth looking at your current jewellery collection and looking for similarities in styles and thinking of words that would describe your collection.
Inspirational Images
Consider making a mood board or looking for jewellery that help you express your vision.
Metal Types
What metal types would you like your design to be created in? Please note, for wedding/engagement rings we currently only work with 9ct & 18ct solid gold.
Budget
What is your ideal budget? Please use my online store as a guide. I will make sure you receive the best quality rings for your budget.
Timescale
Do you have a date in mind when you would like your design to be completed by?
looking for something other than rings?
Creating bespoke designs is truly a special feeling and I welcome the opportunity to do so. Whether it's a special gift for a loved one, a sentimental piece for yourself or a one-of-a kind bridal accessory - I can help bring your ideas to life.
~
Please use the contact form below and I will be in touch.